Observing & Presentations
The Observatory is open every Friday night, March through Mid-December, regardless of sky conditions. During the winter season, we only have public programs on selected dates. Due to changing seasonal sunsets times the Observatory adjusts its program starting times. See Public Programs Seasonal Chart below for exact times.
Public Admission
$5.00 adults
$3.00 seniors/students
$16.00 family maximum
Group rate (10 or more): $3 adult, $2 senior/student
KOSC Members: Free
If the skies are not clear, you will receive a free pass to come back on another night – you just can't lose coming to Kopernik on a Friday night.
Public Programs Seasonal Hours
| | | |
| --- | --- | --- |
| Months | Doors Open | Public Program |
| March – May | 7:30 PM | 8:00 PM |
| | | |
| August – November | 7:30 PM | 8:00 PM |
| December – February | 6:30 PM | 7:00 PM |
In August, Friday night programs are back to regular times.
Doors open at 7:30 p.m., programs begin at 8 p.m.
August 4: Future Technology – Keith Werkman, Ph.D.
What does the future hold for us? This presentation will focus on how present and future technology might affect our lives. Dr. Werkman will discuss artificial intelligence, robotics, nanotechnology, and more! Discover what advances are feasible over the next 100 years given the laws of physics. If clear, see a nearly full Moon, Saturn, double stars, and more.
August 11: Preview of the Great American Solar Eclipse– Kopernik Astronomical Society
Learn about the big astronomical event that is occurring this summer. Learn what causes a solar eclipse and learn how to safely observe the Great American Solar Eclipse. Find out how a solar eclipse actually proved Einstein's Theory of Relativity. If clear, some Perseid meteors, Saturn, star clusters and the Moon.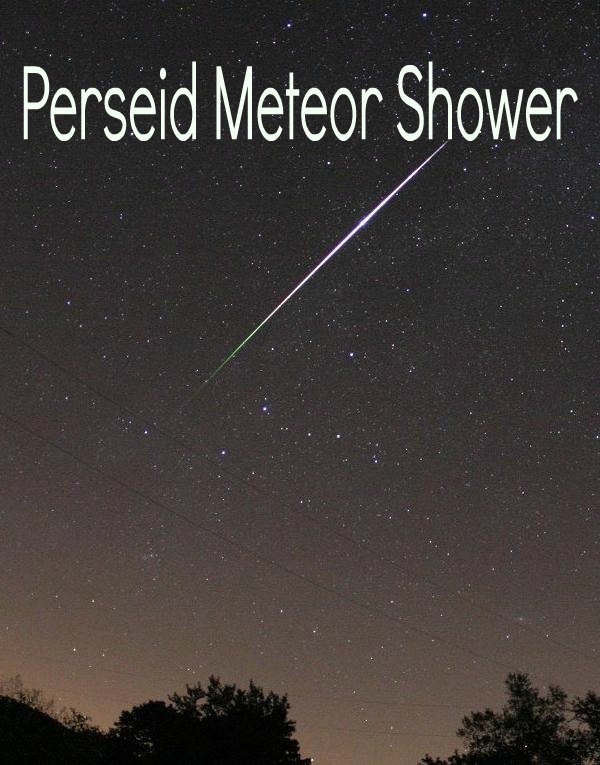 August 12 (Saturday 9 p.m.): Perseid Meteor Shower Viewing CLEAR ONLY
The Perseid Meteor Shower is one of the best to observe, producing up to 50 meteors per hour! The waning gibbous moon will block out fainter meteors this year, but Perseids are bright and numerous enough that it still should be a good show. Activity will peak on August 12-13. Grab a lawn chair or blanket and head up to Kopernik's dark skies for great viewing, especially after midnight. Visit Kopernik's website or call after 5 p.m. to confirm that Kopernik will be open for viewing. More information
August 18: Basic Astronomy – Kopernik Staff
Bring the whole family to Kopernik for this beginner's guide to star gazing. Learn how to read a star map, how to find a comet, and how to use a Dobsonian telescope. Tour Kopernik's telescopes and bring your own telescope so Kopernik staff can help you learn how to use it.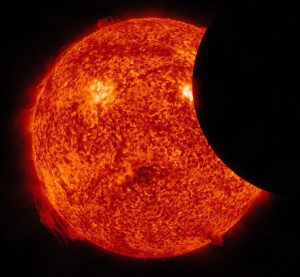 August 21 (Monday, Preshow 11:30 a.m., Eclipse 1-4 p.m.): Great American Solar Eclipse
A total solar eclipse occurs when the moon completely blocks the Sun, revealing the Sun's beautiful outer atmosphere or corona. This is a rare event. The last one visible in the continental U.S. occurred in 1979 and the next will not take place until 2024. The path of totality will begin in the Pacific Ocean and travel through the central U.S. In our area, it will be a partial eclipse, which cannot be safely viewed with the naked eye. Watch this spectacular eclipse safely at Kopernik through specially filtered telescopes, including the Heliostat. Kopernik will be open that day regardless of sky conditions.
August 25: Community Shared Solar Power – Adam Flint, Binghamton Regional Sustainability Coalition
Solar energy now can be an option for everyone through Community Shared Solar (CSS). Until recently, only one in five New Yorkers could go solar, due to a lack of property, credit, or suitable site. Southern Tier Solar Works, a program of the Binghamton Regional Sustainability Coalition, is pioneering CSS in the Southern Tier, which allows anyone to change their electricity supply to a solar array.
Save the Date: October 13-14 AstroFest 2017