Observing & Presentations
The Observatory is open every Friday night, March through Mid-December, regardless of sky conditions. During the winter season, we only have public programs on selected dates. Due to changing seasonal sunsets times the Observatory adjusts its program starting times. See Public Programs Seasonal Chart below for exact times.
Public Admission
$5.00 adults
$3.00 seniors/students
$16.00 family maximum
Group rate (10 or more): $3 adult, $2 senior/student
Kopernik / ASTC Passport Members: Free
If the skies are not clear, you will receive a free pass to come back on another night – you just can't lose coming to Kopernik on a Friday night.
Public Programs Seasonal Hours
| | | |
| --- | --- | --- |
| | Doors Open | |
| March – May | 7:30 PM | 8:00 PM |
| | | |
| August – November | 7:30 PM | 8:00 PM |
| December – February | 6:30 PM | 7:00 PM |
On Friday nights, families are invited to Kopernik at 7 p.m. for kid-friendly activities. Sample fun, hands-on STEM activities, receive a star map and learn how to use it, and see what Kopernik's kids' classes are all about!

Each month will have a different theme.


September: Lego Robotics

October: Things that Glow-in-the Dark

November: Electric Circuits

At 8 p.m. stay for the program, or if clear skies prevail, observe through our telescopes!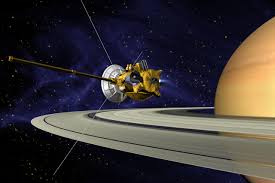 September 15: Cassini's Fiery Plunge into Saturn – Keith Werkman, Ph.D., Kopernik Astronomical Society
The Cassini spacecraft has been in orbit around Saturn for over a decade. See amazing close-up images of Saturn's rings, atmosphere, and moons. The spacecraft will enter the planet's atmosphere earlier in the day. See the last images (and data) from this incredible mission and find out why NASA is crashing a spacecraft into Saturn!
September 16 (Saturday): Race to the Stars – Postponed until Spring 2018
Due to recent road resurfacing, the inaugural Race to the Stars is being postponed until Spring 2018.
September 22: Exoplanets: Worlds Beyond Our Solar System – Jennifer L. Carter, University at Albany-SUNY
Since the first exoplanet discovery was made in 1992, detections continued at a crawl until the Kepler mission began in 2009. To date, over 3,600 exoplanets have been confirmed using a variety of techniques. The types of exoplanets detected range from incredibility hot, Jupiter sized exoplanets to Earth-like exoplanets that may be habitable for life. We'll discuss where and how exoplanets are detected and what the future holds for exoplanet science.
September 29: 2nd EXPOSURE a Short Film Event – Tomonari Nishikawa, Binghamton University


The second edition of EXPOSURE, a screening event of short films that include images of the moon and other astronomical objects, captured and edited through artistic vision and experimentation. The program includes films by Ryan Marino, Jeanne Liotta, Terra Long, Mike Stoltz, among others. Guest curator, Tomonari Nishikawa, who teaches in Cinema Department at Binghamton University, will introduce the program and hold a Q&A after the screening. This event is underwritten by the Broome County Arts Council.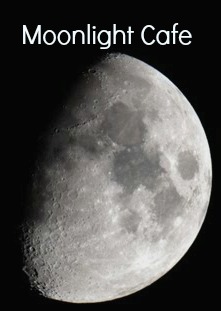 September 30 (Saturday, 7 p.m.): Moonlight Café
Gaze at the stars during this adults-only evening at the Kopernik Observatory. The center is transformed into a Moonlight Café, where you can enjoy fresh-brewed coffee, tea and delicious desserts along with a fascinating introduction to the stars and outer space. Register by September 12 through SUNY Broome Continuing Education, call (607)778-5012 or click here to register.

October 6: Mythology, Astronomy and the Keeping of Time – Peter Klimas, Vestal High School
The keeping of time has its roots in both astronomy and mythology. Hear the telling of ancient myths about the Aesir, the Gods of the Norse, including Odin, Loki and Thor. Learn how these stories are connected to the sky and learn the origins of the times we call the year, month, week, day, hour, minute and second.
October 13-14: AstroFest 2017 – Special event hosted by the Kopernik Astronomical Society
Join the Kopernik Astronomical Society at the 34th Annual AstroFest. Enjoy astronomy workshops, talks, exhibits, demonstrations, and solar and nighttime observing. Watch the Kopernik website for details, including speakers, schedule, and registration information.

October 20: The Feasibility of a Mutli-Planetary Human Civilization – Patrick Manley
Humans are destined for the stars. We may not be there quite yet, but we are rapidly approaching a level of maturity that would allow us to venture to other planets in our solar system. Where is our current capability? What things do we need to accelerate? Can we really make it on other planets or possibly moons in our solar system? Come and ponder these questions and more.
October 21: (Saturday, 11 a.m. to 7 p.m.): Barnes & Noble Book Fair
Support Kopernik by shopping at Barnes & Noble in the Vestal Town Square Mall. Mention Kopernik at the register or present a voucher and B&N will donate a portion of your purchase to Kopernik. Prefer online shopping? You can support Kopernik with online purchases from October 21-26. Visit www.kopernik.org to find vouchers and online shopping link.
October 21: (Saturday) Orionid Meteors Observing Session 8 p.m. CLEAR ONLY
Join us under Kopernik's dark skies to watch the Orionid meteor shower, which may produce up to 30 bright meteors per hour. Bring a lawn chair and blanket. Visit website or call after 5 p.m. to confirm that Kopernik will be open for viewing.

October 27: International Observe the Moon Night – Tish Bresee, NASA Solar System Ambassador
Bring the whole family to Kopernik that night, learn more about the moon, and see the latest images from visiting spacecraft. If clear, view the moon close-up through the observatory's telescopes, along with other celestial objects. Kids will make moon craters and engage in other lunar-related activities. See a detailed schedule at: www.kopernik.org.
November 3: Comets & Meteors – Kopernik Staff
Learn about meteor showers and comets, and how to view them. See images of famous comets and meteor showers and learn about collisions that could devastate the world. Touch a meteorite and see a comet made right in front of your eyes. Color a glow-in-the-dark comet. Get a preview of the upcoming Leonid Meteor Shower!
November 10: Battery Energy Storage Revolution – Prof M. Stanley Whittingham, Binghamton University – Inventor of the Lithium Ion Battery
In the last 50 years there has been a revolution in batteries, without which our current smart phones would not exist. From small devices, electrification has expanded to cars and buses, such as the Tesla car and BAE HybriDrive bus. Now it is being used to store solar and wind energy and smooth the power grid. Professor Whittingham, inventor of the lithium battery, will give a pictorial description of these developments and predict future advances.
November 17: Recent Weather Extremes – David Nicosia, National Weather Service Binghamton NY
Record snows to least snowiest winter on record, record cold to record warm, drought to floods, winter tornadoes. What has been going on with the weather in our area the last few years? This talk will discuss the patterns and reasons why the weather has been so crazy in our area. If clear, stay for the Leonid Meteors!
November 18 (Saturday): Leonid Meteors Observing Session – 8 p.m. CLEAR ONLY
Join us under Kopernik Observatory's dark skies. Bring your own lounge chair and blanket and prepare to see the bright meteors of the Leonid meteor shower. This shower may produce up to 30 meteors per hour. Meteor viewing session begins at 8:00 pm. Call Kopernik Observatory after 5PM for sky conditions.
November 24: Black Holes on Black Friday – Kopernik Staff
After a day of frantic discount shopping and huge crowds, head up to the peaceful surroundings of Kopernik and enjoy a program on the universal harbinger of death: Black Holes. See a hands-on demonstration of how black holes work. If clear, see the Orion Nebula, various star clusters, double stars and deep-sky objects.
Save the Date
February 17: Winter Star Party