Spiral Galaxy UGC 10502 in Draco
---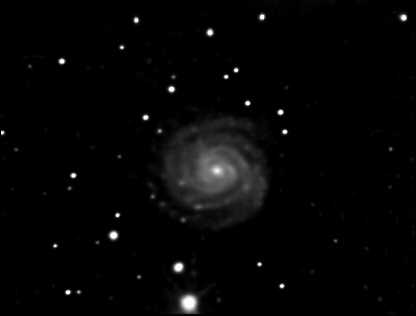 A 34 minute exposure with an SBIG ST-6 CCD camera taken thru our 20 inch F/8.1 telescope. The field of view is about 5x7 arc minutes.
---
UGC 10502 is a face-on spiral galaxy in the Constellation of Draco. It is similar to the much closer galaxy M-33. UGC 10502 has a rather open shape with several knotty arms, and a rather small nucleus. This is a very low surface brightness galaxy and it took a 34-minute exposure to get good detail.

Based on the published red shift, (and a Hubble Constant of 62 Km/sec per Mpc) a rough distance estimate is 227 million light years, with a diameter of about 152,000 light years.
---
UGC 10502
Magnitude: 12.9
Constellation: Draco
RA: 16h 37m 37.3s
Dec: +72° 22' 25" Epoch 2000
Size (mins): 2.4' x 2.1'
Classification: SA(rs)c
Spiral, mixed Inner Ring/S-shaped


---
Click below to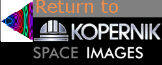 George Normandin, KAS
December 12th, 2000