Summer Science Institutes: Hands-on, High-tech and Challenging Classes!!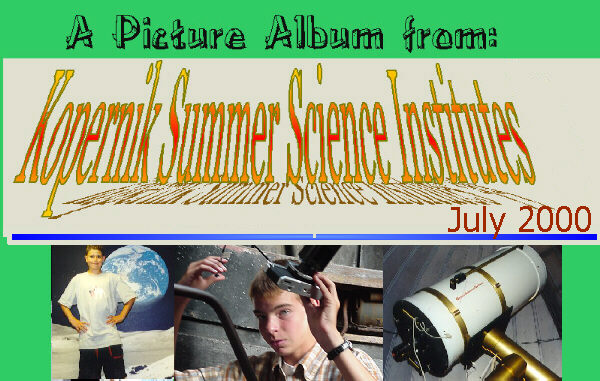 Summer Science Institutes - 2000
Kopernik Summer Science Institute 2000 included in-depth research activities, the use of advanced equipment, field trips, and access to guest scientists. These residential institutes were offered in partnership with Binghamton University, Cornell Planetary Sciences, and Goddard Space Center. Link 1 students (current 9-12th graders) had an introduction to lunar exploration, lunar geology and the formation of the solar system. Activities included lunar telescope studies, astrophotography, digital imaging, and lab simulations of cratering. Link 2 students (current 7th & 8th graders) studied the future of long-term space missions. They worked on mission planning and the biology of living in space. Activities included computer simulations, mission design, digital imaging, and solar observing.