Spiral Galaxy NGC 3877 with Supernova 1998s
---

CCD Image of Supernova 1998s in Galaxy NGC 3877 taken on March 26th, 1998 at 2:50 UT. It is a 3.75 minute exposure using an SBIG ST-6 thru Kopernik's 20 inch F/8.1 telescope. North at top;
field: about 5x7 arc minutes. This is one of the brightest supernovae appearing 1998.
---
The following is the data on SN 1998s:
Discovered: March 3rd, 1998, at Beijing Observatory by Zhou Wan
RA: 11h 46m 06s
Dec: +47deg. 29m 0.0s
Mag 15.2(at discovery), maximum was brighter than 12.5, Type IIn, showing some characteristics of a Wolf-Rayet star.
The following information appeared in International Astronomical Union Circular(IUAC) 6830:
A low-resolution Keck-2 spectrum shows that the type-II SN 1998S is peculiar; the spectrum contains prominent H and He emission lines superposed on a featureless blue continuum. In many respects, the spectrum resembles that of the type-IIn...... the lines have multiple components, including a very narrow (unresolved) one that is probably produced by flash- ionized circumstellar gas. This object might become very luminous at radio and x-ray wavelengths, due to strong interaction between the ejecta and circumstellar material.......
---

This is the data on spiral galaxy NGC 3877 itself:
Magnitude: 11.9
RA: 11h 46m 8.0s
Dec: +47d 29' 39" Epoch 2000
Size (mins) 5.5 x 1.3
Constellation Ursa Major
Description in Deep Sky Field Guide to Uranometria 2000: Bright middle, no bright nucleus but star superimposed very near, two main knotty arms
de Vaucouleurs classification: SA(s)c: II-III
In English: Spiral, S-shaped (uncertain) luminosity class II-III .
---
Click below to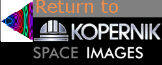 George Normandin, KAS
March 26th, 1998
revised Oct. 1st, 1998