Galaxy NGC 3404 & Supernova 2008bt
---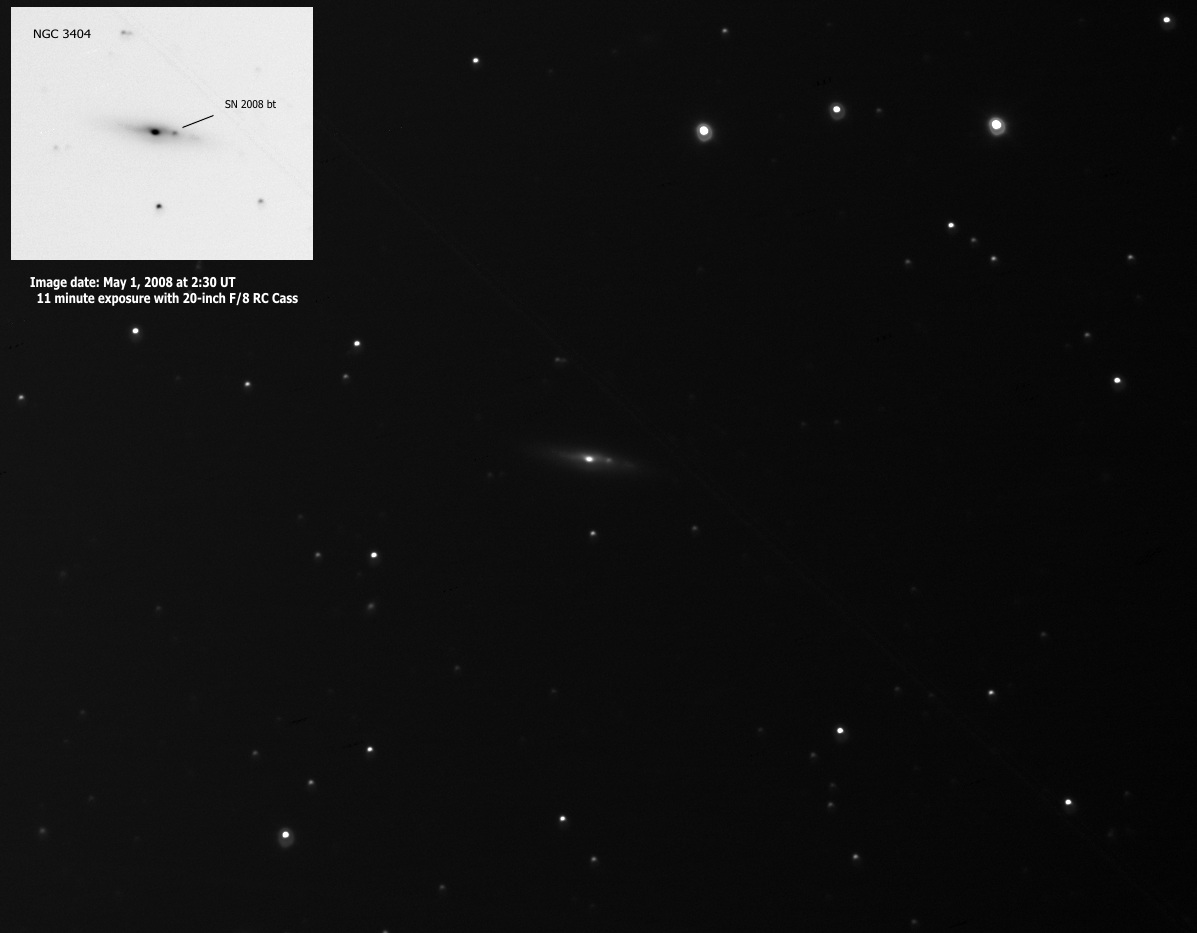 ---
An 11 minute exposure with an STL-1301E CCD camera thru Kopernik's 20-inch F/8.1 Ritchey Chretien Cassegrain telescope. The field of view is about 13x16 arc minutes, with North at the top.

Time: 2:30 UT, May 1st, 2008.
---
Supernova 2008bt:

Discovered: April 13th, 2008, by the Lick Observatory Supernova Search Team, and independently by Koichi Itagaki, of Japan.

Magnitude 16.5 at discovery
Type Ia
The supernova is about magnitude 16.3 in the Kopernik image.

Follow this Link to a NASA Web site on supernovas. It has a very nice animation and a description of what these objects are.
---
Galaxy NGC 3404:

NGC 3404 is in the constellation of Hydra. A rough distance estimate for this galaxy is 221 million light years, and at that distance, the diameter would be 135,500 light years. This is a very elongated galaxy that is seen nearly edge-on. Although the type is uncertain astronomers usually consider it to be a barred spiral galaxy. It is also classified as IC 2609.
---
NGC 3403
Magnitude: 14.0
Constellation: Hydra
RA: 10h 50m 18.1s
Dec: -12° 06' 31" Epoch 2000
Size (mins): 2.1' x 0.5'
Classification: SBab? Sp Barred Spiral (uncertain), spindle shaped (edge-on).

---
George Normandin, KAS
May 1st, 2008