Open Star Cluster & Nebula NGC 1624 in Perseus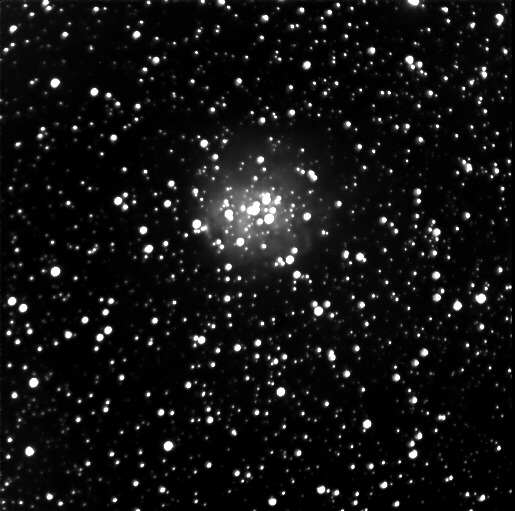 ---
An 12 minute exposure with an ST-9E CCD camera thru Kopernik's 20-inch F/8.1 Ritchey Chretien Cassegrain telescope, working at F/4. The field of view is about 16x16 arc minutes, with South at the top.
---
Quote from Dreyer's: New General Catalog(NGC):

"Faint, considerably large, irregular figure, 6 or 7 stars + nebula."

Found in the constellation of Perseus, NGC 1624 is a faint H-II emission nebula that surrounds group of about a dozen stars. Visually observable in a 6-inch telescope, the nebula is nonetheless a difficult and faint object even in a 10-inch.
---
NGC 1624
Magnitude: 10.4
Constellation: Perseus
RA: 04h 40m 24.0s
Dec: +50° 27' 00" Epoch 2000
Size (mins): 5.0'
Classification: Nebula and Open Star Cluster.

---
Click below to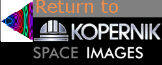 George Normandin, KAS
December 2nd, 2001