Spiral Galaxy NGC 105 and Supernova 1997cw
---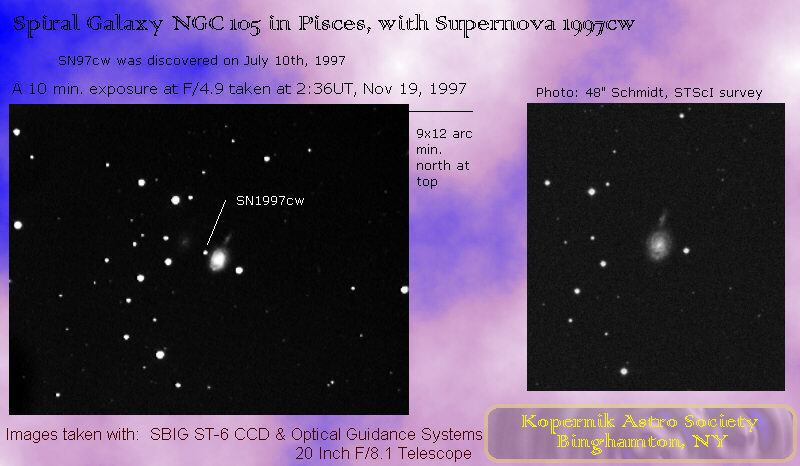 ---
The following is the data on SN 1997cw:
Discovered: July 11th, 1997
RA: 0h 25m 17s
Dec: +12deg. 53' 06"
Mag 16.5(at discovery), Type Ia, peculiar
Note from the Harvard University Supernova web site:
July 1997 spectrum shows that this is a peculiar type Ia about two weeks past maximum.
The following announcement appeared on International Astronomical Union Circular(IUAC) 6616:
The Beijing Astronomical Observatory (BAO) Supernova Survey, reports the discovery of a supernova of mag about 16.5 on an unfiltered CCD frame taken on July 10.79 UT with the BAO 0.60-m reflector......
---

This is the data on spiral galaxy NGC 105:
Magnitude: 13.9
RA: 00h 25m 16.9s
Dec: +12d 53' 06" Epoch 2000
Size (mins) 1.1 x 0.7
Constellation Pisces
A face-on spiral galaxy, nearly in contact with a companion galaxy.
---
Follow this Link to a NASA Web site on supernovas. It has a very nice animation and a description of what these objects are.
---
Click below to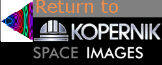 George Normandin, KAS
November 23rd, 1997