Globular Star Cluster M-56 (NGC 6779)
---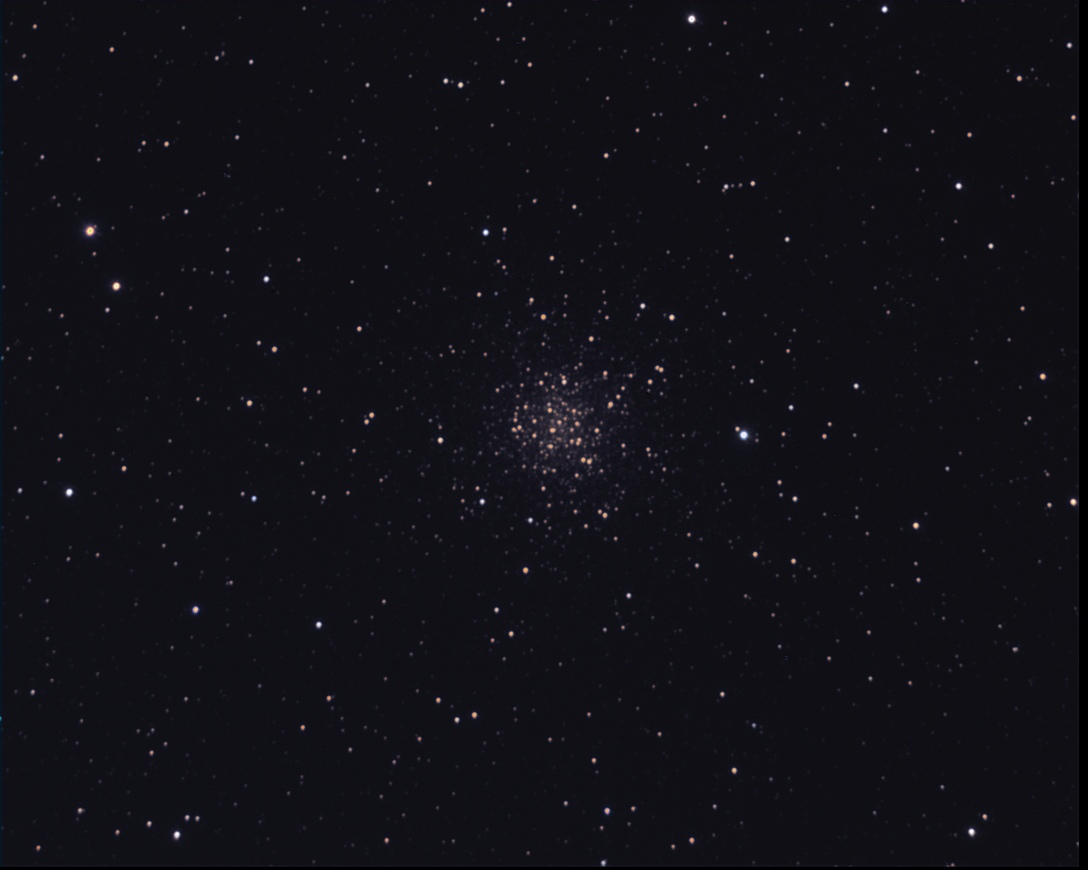 The image is a 40 minute exposure taken with a STL-1301E CCD camera through Kopernik's 20 inch F/8 telescope.
---
Description of M-56 in The Deep Sky Field Guide to Uranometria 2000 (c) Willmann-Bell, Inc.:
Brightest stars = magnitude 13.0;
horizontal branch stars magnitude = 16.2;
concentration: 10 (low =1 high = 12).

Charles Messier discovered globular star cluster M-56 on January 19th, 1779 on the same night as he discovered one of his comets. He was unable to resolve it, and thus listed it as a "nebula without stars" in his famous catalog. William Hershel resolved it into a myriad of dim stars in 1784.

Current estimates place M-56 at a distance of 45,600 light years, with a diameter of 60 light years.

Although a 6 inch telescope will begin to resolve the outer parts of this cluster, it takes a 10 inch to completely resolve it.


Click here for information on Globular Star Cluster distances and ages!!
---
M-56, NGC 6779
Magnitude: 8.3
Constellation: Lyra
RA: 19h 16m 36.0s
Dec: +30d 11' 00" Epoch 2000
Size (mins) 7.1
Classification: Globular Cluster

---
George Normandin, KAS

September 30th, 2009