Open Star Cluster IC 1369 in Cygnus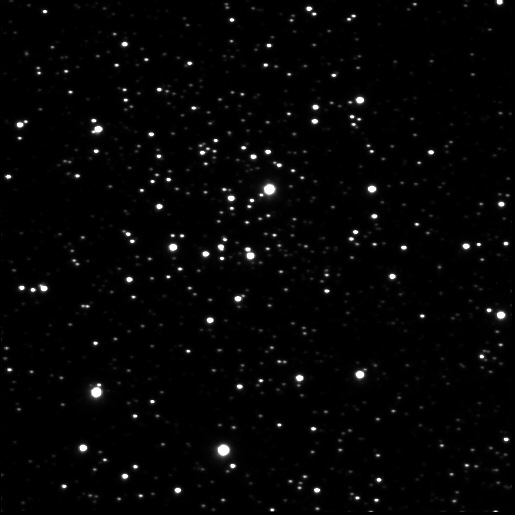 ---
An 10 minute exposure with an ST-9E CCD camera thru Kopernik's 20-inch F/8.1 Ritchey Chretien Cassegrain telescope. The field of view is about 8x8 arc minutes, with North at the top.
---
Quote from: The Deep Sky Field Guide to Uranometria 2000:

"Eight arc minutes in diameter; 40 stars; brightest = magnitude 12.14; Moderately rich in stars; moderate brightness range; slight central concentration; detached."

The Dreyer's original 'Index Catalog' (IC) and 'Burnham's Celestial Handbook' both say that this cluster involves a nebula. The IC says it's 4 arc minutes in size, while Burnham's says 2 arc minutes. 'The Deep Sky Field Guide to Uranometria 2000' describes IC 1369 as a cluster of 40 stars that is 8 arc minutes in size. The Kopernik image shows that IC 1369 is an open cluster without any nebulosity that is about 4 arc minutes in diameter. The red and blue survey images taken with the Palomar 48 inch Schmidt Camera confirm this.

Data from the 'Tycho Catalog' shows that the bright star at the bottom of the image is a B-9 blue giant that is at a distance of 302 light years. However, this star is probably a foreground object and not a part of the cluster.
---
IC 1369
Magnitude: 6.0
Constellation: Cygnus
RA: 21h 12m 06.0s
Dec: +47° 44' 00" Epoch 2000
Size (mins): 4.0'
Classification: Open Star Cluster.

---
Click below to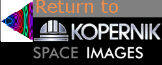 George Normandin, KAS
November 21st, 2001