Barred Spiral Galaxy IC 1158 & Supernova 2000cb
---
---
A 10 minute exposure with an ST-6 CCD camera thru Kopernik's 20-inch F/8.1 Ritchey Chretien Cassegrain telescope. The field of view is about 5x7 arc minutes. Image taken under poor conditions including some cloud. Time: 5:18 UT, June 24th, 2000.
---
Supernova 2000cb:

Discovered: April 27th, 2000, by Lick Observatory Supernova Search Team and independently by the Beijing Astronomical Observatory.

Magnitude 18.0 at discovery
Type II, before max brightness
Magnitude 16.3 at peak

Follow this Link to a NASA Web site on supernovas. It has a very nice animation and a description of what these objects are.
---
Barred Spiral Galaxy IC 1158:

Quote from the Dreyer's Index Catalog to the NGC:

Most extremely faint, pretty large, and irregularly round.

This face-on barred spiral galaxy is in the constellation of Serpens. Its low surface brightness ( 14th magnitude ) makes it difficult to observe except in large telescopes. A rough distance estimate for IC 1158 is 100 million light years, and at that distance, the diameter would be 74,000 light years.
---
IC 1158
Magnitude: 13.4
Constellation: Serpens
RA: 16h 01m 33.8s
Dec: +01° 42' 25" Epoch 2000
Size (mins): 2.5' x 1.7'
Classification: SB(r:)c II-III
Barred Spiral, Inner Ring (uncertain), Luminosity class II-III

---
Click below to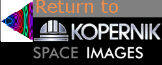 George Normandin, KAS
June 24th, 2000