McNeil's Nebula and Herbig-Haro Objects 24 and 26
Reflection Nebulae in Orion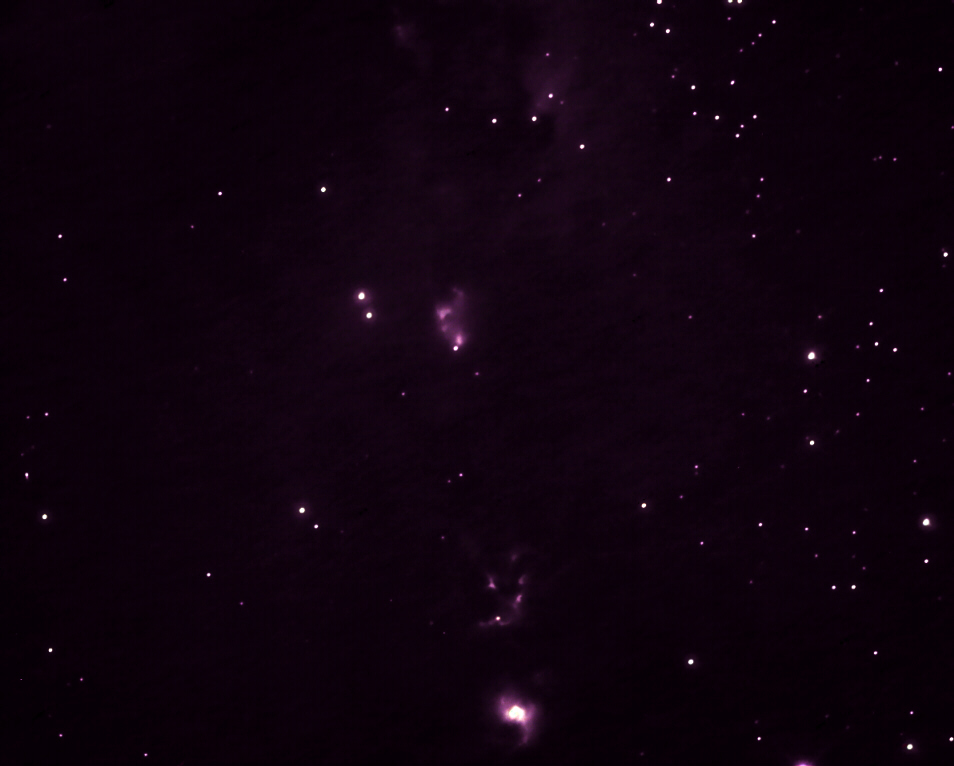 McNeil's Nebula is the nebula in the center of the image. The two nebulae near the bottom are Herbig-Haro Objects 24 and 26. This image was taken in March 2005.
This is a 10:5:5:5 minute exposure (LRGB) with an STL-1301E CCD camera thru Kopernik's 20-inch F/8.1 Ritchey Chretien Cassegrain telescope. The field of view is 12x12 arc minutes with North at the top.
---
McNeil's Nebula, a newly appearing Reflection Nebula:

The squiggly object near the bottom of the Kopernik image is a reflection nebula in the constellation of Orion. It is related to a newly forming star. This nebula has apparently varied in brightness over the years and was not visible for most of the last century before late 2003. The brightest knots are around 15th magnitude. Amateur Astronomer Jay McNeil of Paducah, KY discovered it in January 2004 while working in his backyard using his 3-inch refractor and CCD camera.

This entire area of Orion is the site of new star formation. Apparently a protostar (red object at the bottom of the nebula?) is surrounded by a hot circumstellar disk. Most of these newly forming stars are hidden from view behind the dark molecular cloud that fills the area. However, sometime after late December 2003 a hole opened up allowing light from the protostar's disk to leak out and reflect off of the surrounding gas and dust. This type of quickly forming bright nebula is quite rare and may only last a few months. However, as of March 2005 the nebula has changed little. The nebula and red "star" at its south end seem to be related to IR source IRAS 05436-0007, and possibly Herbig-Haro Objects 22 and 23.

Herbig-Haro (HH) Objects 24 and 26:

HH 24 and 26 are the two nebulae near the bottom (south) of the image above. Herbig-Haro objects are nebulous blobs that arise from jets of gas squirting in opposite directions from a star-forming disk. The blobs light up where they strike surrounding gas. HH Objects are thus associated with newly forming stars and are usually found in larger star forming regions. (Also see NGC 1999).
---
HH 24 and 26
Constellation: Orion

Classification: Herbig-Haro Objects. Small bright nebulae associated with jets coming from disks surrounding newly forming stars.

McNeil's Nebula
Constellation: Orion
RA: 05h 46m 13.0s
Dec: -00° 06' 03" Epoch 2000
Size (mins): 1' x 2'

Classification: A faint optical counterpart to IRAS 05436-0007 that has gone into outburst and has produced a reflection nebulosity.
---
Click below to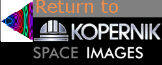 George Normandin, KAS
March 9th, 2005