Merit Badge Offerings 2017
Overnight Programs

Individuals and troops may register!
Kopernik has several merit badge counselors that are certified and are current on youth protection
April 8: Digital Technology

May 20: Weather & Photography (this event has been moved from March 18)
Scouts earn a variety of merit badges. These 3-4 hour programs are followed by nighttime viewing (weather permitting) though our telescopes and an entertaining late night movie. If you have a small group and cannot afford the minimum fee, please considering joining other groups.
Fee Structure
Non-overnight: $30/scout or sibling, or a $300 minimum fee.
Overnight: $30/scout or sibling, $6/chaperone, $400 minimum.
Standard Merit Badges
We have several merit badge counselors that are certified to teach the following merit badges
Astronomy
You will automatically satisfy a major requirement of this badge (visit an observatory). Use our many professional telescopes to satisfy some requirements. Our experienced astronomy staff can help you explore the sky and understand how the equipment works. You will learn the facts needed for the badge questions.
Prerequisite: Requirement 1
Chemistry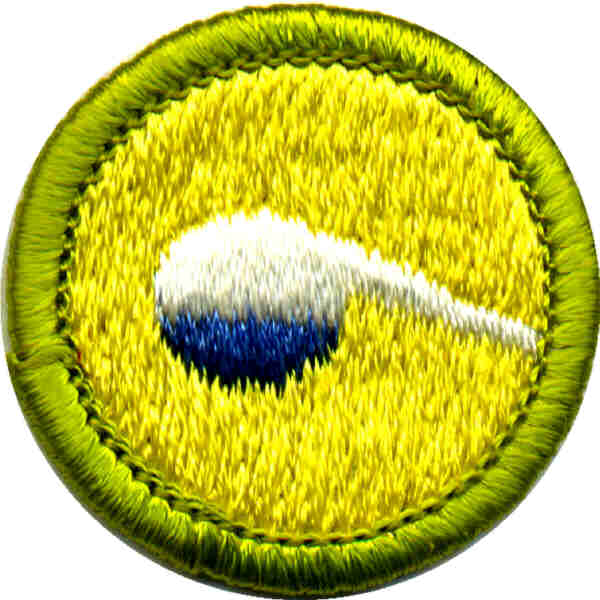 Learn about chemical reactions, discover how chemicals are used in industry and how we track them in the environment. Scouts also learn about the various chemistry careers and the education needed for them. Add a $5 materials fee for materials. Prerequisite: Requirements 6a, 6b 6c

Digital Technology
Scouts will learn about digital technology, its history, how the internet works, and how our lives intertwine with this technology.
Prerequisite: Requirement 1 – Cyber Chip

Electronics
Scouts will learn the basics of electronic components and how they are used to create a useful electronic circuit. They will build electronic circuits using innovative, modular Snap Circuit kits, and in addition, will learn how to solder components in a circuit.
Prerequisite: Requirement 6
Engineering
Scientists discover how things work. Engineers make it work! Build or use a catapult to learn about projectile motion! Show how you can use air pressure or levers to lift a friend, and do many other amazing feats using engineering principles. Prerequisite: Requirement 9
Geology
Scouts learn about the different rock types and identify 15 different rocks and minerals. They simulate erosion and deposition in our Earth Science room using stream tables. They learn how earth materials are used in industry and home construction.
Prerequisite: Requirement 4b
Model Design & Building
Model making, the art of creating copies of objects that are either smaller or larger than the objects they represent. Scouts will learn about the tools used for model building, build their own architectural model, and build a special-effects model of a fantasy spaceship. Add a $5 materials fee for models.
Prerequisite: Requirement 1
Photography
Kopernik Observatory has excellent facilities for photography including digital cameras and a state of the art computer lab with software to process your digital images. Our staff will help you understand this equipment, the software, and technical details required for the badge. Prerequisite: Requirement 1
Robotics


Scouts explore robotics by designing, building and programming a robot. Use of Lego Wedo robotics will have scouts learning how robots move (actuators), sense the environment (sensors), and understand how to control robots through programming. Scouts will also learn about the different careers available in robotics! Prerequisite: Requirement 6 & Robot Engineering Notebook
Space Exploration
Scouts will learn about rockets, satellites, Newton's laws and complete this merit badge. In addition, all scouts will have an opportunity to build and launch a rocket – a major requirement for this merit badge. Please add an additional $5 materials fee for rocket & engine.
Prerequisite: Requirement 2
Radio
You will have the opportunity see and use our amateur radio station under the guidance of a licensed amateur radio operator. There is the possibility (conditions permitting) of talking to people around the globe. Satellites may be contacted and allow you to download images of what they are viewing.
Prerequisite: None
Weather
Learn all about measuring and forecasting the weather. Build an anemometer to measure wind speed. Scouts will identify and describe clouds in the low, middle, and upper levels of the atmosphere and relate these to specific types of weather. Prerequisite: Requirement 6
Scout leaders are welcome to suggest changes, modifications, and suggest new merit badges!
Upcoming Piggyback Programs
Take Advantage and Save!
Piggyback Programs allow packs or troops to join other programs already scheduled. The main advantage is that we will waive any minimum fee for joining the already scheduled event. This allows for small groups or even individual scouts to participate. The following are the current programs your scouts can join. If interested, please fill out the general registration form below or call Roy Williams at (607) 748-3685 X 315 if you wish to join any of the below programs!
Use the below form to join other scout groups. Just add an extra note on the form regarding what event you are joining.
Kopernik Observatory invites Boy Scouts to explore the universe and discover the wonders of science. Exciting programs include evening, overnight, and merit badge programs. Scouts will be offered special scientific activities along with telescopic observing (weather permitting). The overnight programs feature an indoor sleepover or a campout on Kopernik Observatory grounds. Please call (607)748-3685 X 315 or email: Roy Williams
Basic Evening Programs
1.5 hour program on various topics.
$5.00/scout or a $75 minimum fee. Fee at other times: $7.00/scout or a $120 minimum fee.
Overnight Programs
Boy Scouts or Cub Scouts sleep over at the Kopernik Observatory! Receive a three hour program designed by the Kopernik staff with input from scout leaders. There are many scientific topics to choose from. Some of these topics may be applicable for merit badge work if desired (see below). Observe through our telescopes late into the night and wake up to a continental breakfast. Fee: $30/scout or sibling, $6/chaperon.