KoperniKids (ages 3-6)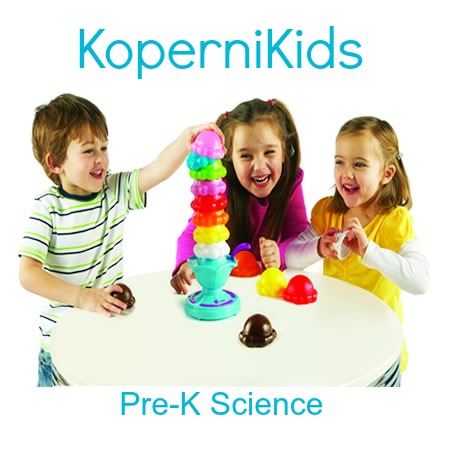 Join us for the KoperniKids program, a kid-friendly approach to Science, Technology, Engineering, and Math (STEM) exploration designed especially for children 3 to 6 years old. Each session will offer fun, hands-on learning with a different set of activities, experiments, and songs that will encourage your child to participate in the wonderful world of science, technology, engineering, and math.
To register for any of the KoperniKids classes, click on this link:
Online Registration
If you prefer to use a paper registration form, click on the link , download the form, fill it out and return it to Kopernik.
Paper Registration Form
Upcoming KoperniKids classes!
Saturday, January 20
10:30 a.m. – Noon
Polar Animals
Learn about polar animals in this session. How do seals, penguins, polar bears and other polar animals stay warm? Are you taller than an Emperor penguin? Why is it hard to find a polar bear in the snow?
Why can polar bears run on ice?
Saturday, February 17
10:30 a.m. – Noon
Lights and Shadows

Let's explore questions about shadows. Why does the groundhog see his shadow? What makes a shadow? Are shadows always the same size? How do shadows change with the phases of the moon?
Can we tell time using shadows?
Saturday, March 24
10:30 a.m. – Noon
Make a Joyful Noise

Students will learn about sound as they make and play their own instruments. At the end of the session, your child will take their instrument home.
Saturday, April 21
10:30 a.m. – Noon
Earth Day
There is only one planet Earth. To help protect it, we will learn about the 3 Rs; Reduce, Reuse and Recycle. We'll reuse newspapers to make seed paper, make garbage monsters from recyclable materials, learn about landfills, and find ways to reduce the amount of garbage we make everyday.
Saturday, May 19
10:30 a.m. – Noon
Out of this World!
Look up in the sky. What do you see? What do we know about the sun and stars? What are constellations? What are galaxies and what do they look like? How many planets are there in our solar system? These are questions we will explore as we see how big the sun is, paint a planet, and make a constellation and galaxy to take home.
Saturday, June 23
10:30 a.m. – Noon
Sink or Float?
That is the question.
We will explore density and whether everyday items will sink or float in different types of liquids.